Description
Payment - Shipping
Brand
Reviews (0)
Description
We created  this luxury box just for YOU! Contains 4 scrubs, each with its own purpose. Three different ones for the body and one for the face.
We have combined  the highest quality ingredients: blend of mild Arabic coffee, Black melting sugar, Himalayan salt and a special combination of selected Bio, exotic oils.
Removes dead cells

It actively fights cellulite and stretch marks

Smoothes skin imperfections

Intensively moisturizes and nourishes the skin

Improves blood circulation

It makes the skin elastic, fresh, soft and fragrant

It stimulates the senses
WHAT'S IN THE BOX:
Hi, I'm 

PEACHY MELON

 body scrub scented with juicy peaches and sweet melon.




70 g.
I'm 

MINTY VANILLA

 ! Contains specially selected ingredients for the sensitive skin of your face. I have a light and delicate scent of sweet mint and delicate vanilla.




70 g.
I am the 

CHOCOLATE CARAMEL

 body scrub with a tempting chocolate and caramel scent.




70 g.
I'm о 

MANDARIN VANILLA

 body scrub with a fresh scent of mandarin and sweet vanilla.




70 g.
NATURAL INGREDIENTS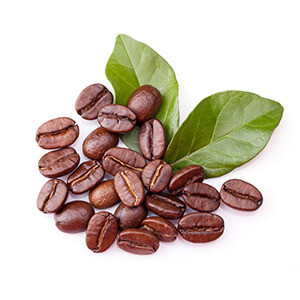 Thanks to its natural structure, smooth ground coffee is an excellent exfoliant. The smooth coffee beans help remove dead skin cells and stimulate lymphatic drainage and blood flow. All this contributes to soft, glowing and well-detoxified skin. Coffee is a rich source of antioxidants that protect and strengthen the skin's natural defenses. It makes the skin smooth and shiny, improves cell regeneration, collagen production and increases skin hydration and elasticity. The aroma of coffee reduces stress, renews and provides stimulation.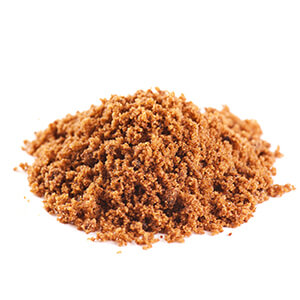 Brown sugar is a natural exfoliator and removes dead skin cells. Moisturizes and helps the natural cleansing of the skin. It is a natural source of glycolic acid, also known as AHA, which helps remove dead skin cells and stimulate cell renewal. Due to their small size, these molecules can penetrate deep into the skin, clean it, heal it and hydrate it deeply. Brown sugar also has antibacterial properties, applying it to the face can reduce and prevent the appearance of acne.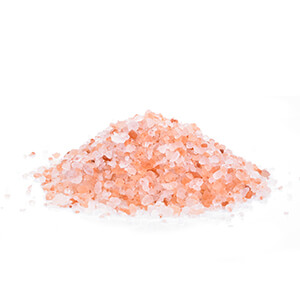 Himalayan salt removes toxins from the body. This allows the skin to remain clear and free from inflammation. It is an excellent scrub – it helps remove dead cells and impurities from the pores, improves blood circulation and keeps the skin fresh and silky smooth. It also has a deodorizing effect – it absorbs sweat, covers the smell and helps to detoxify the body. Himalayan salt is extracted from the oldest salt mines, which are extremely pure and rich in minerals. It not only nourishes, cleanses and provides stimulation to the skin, but enriches it with minerals and thus helps to hydrate it.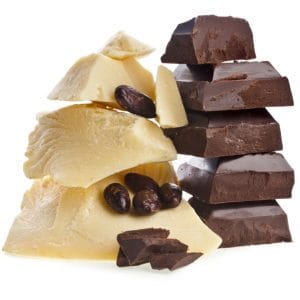 Cocoa Butter perfectly moisturizes the skin, penetrating deep into it. It restores skin cells by penetrating both the outer and inner layers of the skin. It is an excellent source of antioxidants. It helps maintain skin elasticity, collagen formation, and when used regularly, skin becomes soft and supple. Cocoa Butter is rich in minerals, vitamins and fatty acids, it deeply nourishes, if any of these elements are missing, Cocoa Butter provides them to the skin. Helps heal stretch marks and scars. Massage with Cocoa Butter stimulates the skin, facilitates the removal of toxins from the body, helps to lose subcutaneous fat and reduce cellulite.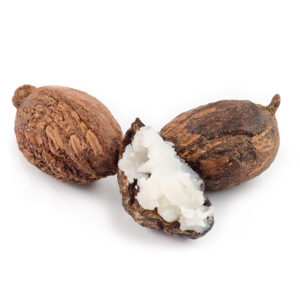 Shea Butter is one of the best oils for moisturizing because it contains many vitamins, minerals and fatty acids that are necessary to maintain the skin's moisture and elasticity. Shea Butter nourishes, restores dehydrated skin and deeply moisturizes, stimulates collagen synthesis. Shea Butter has antimicrobial and anti-inflammatory effects, as well as excellent antioxidant properties, it helps in blood circulation. It absorbs very well into the skin, makes it soft and supple, creating a thin protective film without making it greasy. Shea Butter is one of the few oils that are suitable for all skin types, even for sensitive skin.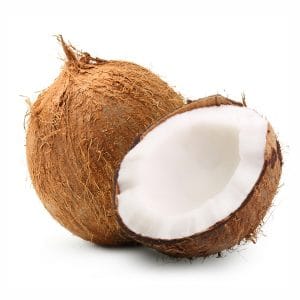 Coconut Oil is antibacterial, antiviral and anti-inflammatory. Its small molecular structure allows for easy absorption, leaving the skin soft and smooth. It is easily absorbed without leaving the skin greasy. It helps to maintain the moisture of the skin and restores its protective functions, protects against drying and cracks. It creates a protective film on the skin that maintains optimal hydration. It provides stimulation, elasticity and endurance. Prevents the appearance of stretch marks. It stimulates the natural production of collagen and elastin. It helps in faster natural regeneration and in the restoration of damaged areas of the skin. Soothes irritations and inflammations. It protects against the excessive influence of ultraviolet rays.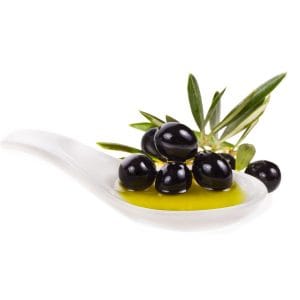 Olive oil has moisturizing properties and a soothing effect on irritated skin. Olive oil is a powerful antioxidant and helps maintain youthful skin for a longer period of time and prevents aging. It does not clog the pores, it penetrates deep into the skin, leaving it clean at the same time. Olive oil is very useful in exfoliating the skin especially in combination with Himalayan salt, coffee or brown sugar. Their abrasive properties combined with the penetrating properties of Olive Oil extremely remove dead cells and make the skin renewed and radiant.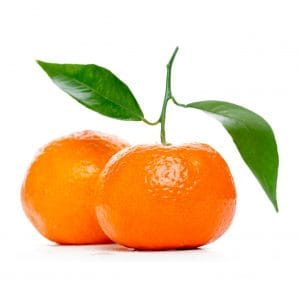 Tangerine essential oil rejuvenates, smoothes the skin, restores balance and leaves it soft and shiny. It helps to smooth the skin, prone to cellulite, prevents the formation of stretch marks, provides stimulation and increases elasticity. It helps in the regeneration of skin cells and improves the structure of the skin. The sweet scent of the essential Mandarin evokes a positive mood, soothes, revitalizes, energizes, brings harmony and balances.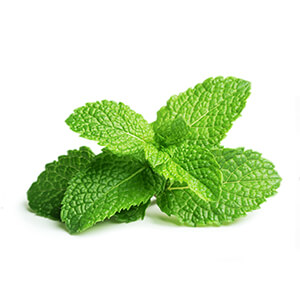 Sweet Mint essential oil has a cooling effect on the skin, improves oxygen exchange and rejuvenates. Treats irritations and swelling. Strengthens the skin's protective barrier, relieves dermatitis. It has a light and fresh mint aroma. Activates, relaxes, revitalizes, invigorates and soothes.
In its natural form, Vitamin E is produced by the skin and makes it healthy and elastic, resistant to infections and diseases. Vitamin E is a natural preservative when added to other organic oils. It also has antioxidant activity, known for its ability to fight free radicals. This precious vitamin has a strong regenerative effect, stimulates cell renewal, has a moisturizing effect and restores moisture and freshness to the skin.
Shipment of products made in all regions of Cyprus is done in collaboration with the ACS Courier company. Shipment of products is completed within 1-3 business days, depending on the availability of products.
Payment
The payment of your order will take place before or after the delivery of the product and it can be done with one of the following payment methods:
Receive and payment from our central store, without extra charge. Address: Kolonakiou 3, 4103, Agios Athanasios. Phone: 25584040. Fax 25583030
You can either deposit/transfer in a bank account of the company (at any store or via e-banking). Partner banks: Hellenic Bank
With credit card
With the PayPal's safety payments system
Shipping cost
Store to store delivery with ACS and the cost is €3.00.
Door to door delivery with ACS and the cost is €5.00.
Product's return
Products' returns accepted within 10 business days from the time of receipt and if the products are in good condition and the packaging has not unsealed. The return of products is accompanied by the return of the corresponding document.
To complete your return, we require a receipt or proof of purchase.
We reserve the right to refuse an exchange or refund if goods are not returned in a saleable condition or are damaged.
All returns are evaluated before being processed.
Unless faulty, medicines, food, personalised gifts or cosmetics products which have been opened cannot be refunded or exchanged.
We reserve the right to refuse an exchange or refund if goods are not returned in a saleable condition or are damaged.
All returns are evaluated before being processed.
Important: unless faulty, products which are stored in the fridge as well as baby's foods and formulas cannot be refunded or exchanged.